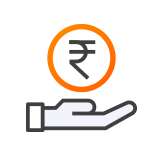 Get promoted to Team Lead
after 12 month
(Plus attractive incentives)

*Subject to consistent performance

Eligibility: Graduate with minimum 50% marks in 10th, 12th & UG. Age should be 27 or below.
Eligibility: Graduate with minimum 50% marks in 10th, 12th & UG. Age should be 27 years or below.
Spectrum is IndiaMart's staffing partner. Candidates will be hired at spectrum to work for IndiaMart as Executive – Client Acquisition"

IndiaMART is India's largest online B2B marketplace, connecting buyers with suppliers. With 60% market share of the online B2B Classified space in India, the channel focuses on providing a platform to Small & Medium Enterprises (SMEs), Large Enterprises as well as individuals. Founded in 1999, the company's mission is 'to make doing business easy'.

Provisional offer letter from Spectrum before you join


30-day classroom training followed by 90 days of paid internship
93 Million+ Buyers
5.7 Million+ Suppliers
63 Million+ Products & Services

IndiaMART has 3,324 employees located across 77 offices in the country.
*All given figures are as on September 2019 in their website
Be a potential candidate to be a team leader in B2B Sales career with consistent performance in 12 months






₹ 78,000 (Stipend) -
₹ 60,000 (Fees) =
₹ 18,000
₹ 60,000
(Including Taxes)
₹ 78,000
across 3 months (₹ 26,000 per month X 3 months)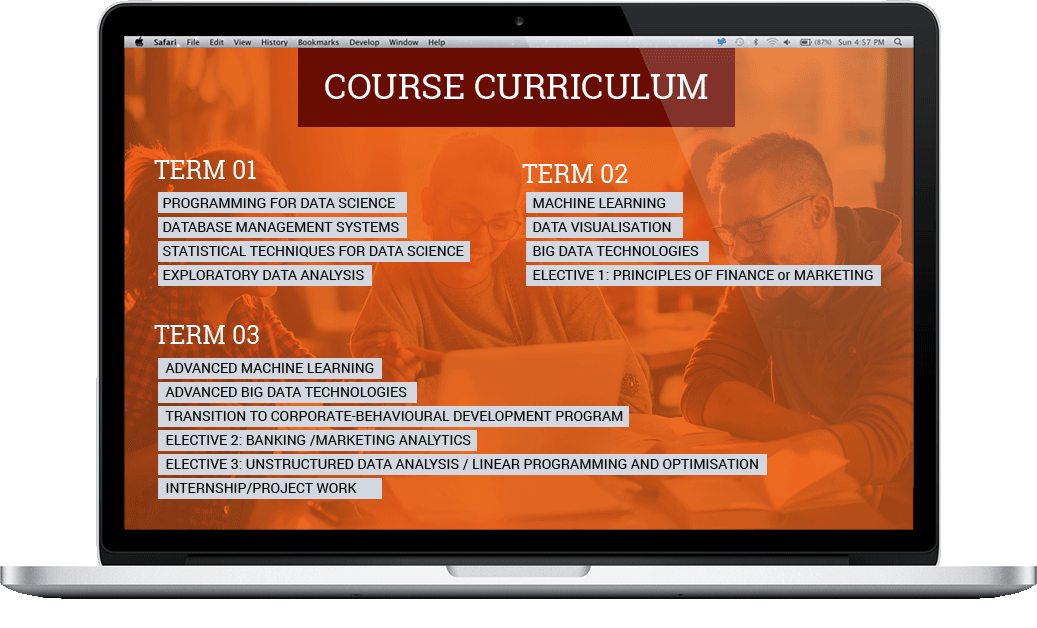 Spectrum Talent Management is a comprehensive HR services company offering solutions spanning the entire talent lifecycle including Recruitment, Onboarding, Payroll and Flexible Staffing.
Founded in 2008, Spectrum is continuously growing, yet mature service firm specializing in recruitment and staffing requirements of global organizations. Its leadership and high acceptance in the market is evident by the phenomenal growth that it has demonstrated in just few years of inception. From Permanent recruitment to Flexi staffing, Payroll management to RPO, the orbit of the value add that Spectrum provides its customers with has evolved, and diversified from time to time. This has enabled Spectrum to become a preferred vendor with most of its clients.
Assessment & Interview round
Get the invitation
Offer letter
Learn the skills & Complete the assessment
Start working at Spectrum as Client Acquisition Executive
ABOUT THE PROGRAM
ABOUT THE JOB
ON-THE-JOB TRAINING & INTERNSHIP
PROGRAM FEE & POLICIES
ABOUT THE PROGRAM
If you qualify in the academy, you will be offered a job on the payroll of Spectrum Talent Management. INDIAMART does not have any Client Acquisition Executives on their payroll, and hence you will not be on the payroll of INDIAMART.
Yes the  program offers job-guarantee, however that is dependant on the participant qualifying in the on-the-job training period of 3 months.
Applying for the role on the LP of Manipal ProLearn or re-direct from the Spectrum/ Indiamart website or through sourcing partners.
You will be required to submit the following documents before the course enrolment:
1.10th Marksheet
2.12th Marksheet
3.Graduation Certificate(with 50% minimum in all three levels)
4.PAN card (or PAN application) & AADHAR
5.2-wheeler RC &  Driver's License
No – this program is only for graduates, and Post-graduation is optional ie. PG is not a disqualification. However, those who have completed graduation/ PG and have 0-3 years of experience are eligible for applying.
Duration of the program is 4-weeks. The fourth batch is slated to commence on Nov 4, 2019.
You will have to take an online aptitude test, followed by a telephonic interview round by Manipal Prolearn Academy and finally by the Spectrum HR team. Then you are given the provisional offer letter by the Spectrum HR. You will be given the OJT offer letter with joining location at the end of the 4-week classroom training period, provided you clear all the tests. At the end of the 3-month OJT period, you will be given a final confirmation of continued employment provided you have satisfactorily performed to expectations.
You will get the Certificate on the last day of the 4-month Training Program provided you have passed all the qualifying tests in in-market and in-class.
The sales academy will conclude with an assessment. Almost all candidates clear the assessment due to the rigour of the academy and then are given the OJT letter. In case after the OJT of 3 months, you do not pass the final assessment, then the final offer for confirmation will be withheld, and you will have to forfeit the money you spent.
ABOUT THE JOB
"Client Acquisition Executive" is a role that is expected to make sure that sales are achieved from the given set of leads. The focus of the role is to convert free listings to paid listings on the indiamart.com website, by showing the advantages of being a paid listing.
Spectrum will issue the job offer.
Yes, the role needs you to travel to the market of the branch within a radius of 20Km from the branch. Hence, driving licence and knowledge of 2-wheeler riding, and flexibility to travel is a must for the role.
The hiring is for locations in your preferred state or adjoining state. You should be willing to work anywhere in this geography and MUST know the local language of that geography.
As part of career progression, after two-three years and depending on opportunities available, you could be transferred to a new location. However, for the first two-three years there will be minimal location changes beyond your preferred state & adjoining states.
You will report to the Sales Manager of the Indiamart Branch.
Yes, you will be part of annual performance appraisal process and will be eligible for annual increase based on performance.
The compensation will be INR 3.12 lacs per annum + training reimbursement + incentives in first year. The Indiamart HR Executive will explain the additional benefits apart from salary such as expense reimbursements and perquisites when you join the OJT.
You are being hired on the rolls of Spectrum Talent Management as permanent employee. Only when you prove yourself to be consistent performer for 12 months, then you will be eligible for being promoted directly to INDIAMART payroll and then you will have a team of Client Acquisition Executives reporting to you in the enhanced role.
No, there is no service bond.
For anyone who wants a career in B2B Sales, there can be no better learning than joining this course with an assured job with the largest B2B online marketplace in India.  Not only will you learn the best of market-working B2B sales processes but you start with an earning potential of nearly Rs. 3.12 Lakhs plus weekly incentives from the first year itself.
ON-THE-JOB TRAINING & INTERNSHIP
Training will be fully-residential in Bangalore at Salarpuria Electronic City and hostel in Woodstock Bangalore.
Yes- the classroom training will happen in Bangalore except for the duration of On-The-Job training, which will generally be in the candidate's preferred location or location close to it. Deployment to preferred locations is only given to the extent possible in terms of vacancies.
OJT is conducted in STATE of preferred location given by candidate. Local language knowledge is critical and hence OJT is only given in STATE (or adjoining states having same local language) of preferred location given by candidate.
To the extent that vacancies are available, the OJT will be generally given in the preferred location of the candidate. However, candidate should be mentally prepared either to wait for vacancy or be ready to work in any location where there is a vacancy immediately after completing the classroom training. Once the location is opted for, then no more changes are permissible later after joining.
You will be paid the full salary and benefits as applicable to permanent employees during the period of 3 months OJT.
You will only be paid the stipend, the training fee pro-rata reimbursement and the incentives if any. There is no other expense reimbursement. However, outstation travel will be reimbursed separately as per norms.
PROGRAM FEE & POLICIES
Rs. 60,000 (sixty thousand) including GST
The fees includes hostel + food/ boarding facility for all 4-weeks, but does not include any transportation. Fees also does not include laptop use, and charges for using laptop will have to be directly borne by participant. Fees includes all assessment and examination, and access to LMS for duration of 4-weeks
It does not include travel to Bangalore and travel from Bangalore. It also doesn't include any expenses incurred during the OJT period.
The transportation between hostel and academy is to be arranged by student. However, since there are other programs running where students have bus facility, they can board those buses only basis 'seat available' . Else students can use their own mode of transport.
No – you have the option of booking your seat by paying only Rs. 10,000 plus taxes (Rs. 11800) and the balance to be arranged through own loan arrangements. Manipal can help enable the same, but all the EMIs including interest costs have to be directly borne by the participant. However, the entire fees including loan disbursal has to be arranged before entering the Academy.
You will be asked to pay an amount of Rs 11,800(10,000+taxes) to Manipal Prolearn when you receive the provisional offer letter on the Distributor Company's letter head. This payment can be made either by DD/ NEFT/ UPI etc. You have to pay the balance amount before you arrive the Manipal Prolearn Academy in Bangalore.
Yes, the course fee of Rs. 60,000 is refunded for successful aspirants once they join their work location. The course fee is refunded equally over 12 tranches – Rs. 5000 per month from the start of the OJT of 3 months, and only continues for another 9 months if they are confirmed.
Provided you qualify the in-class and in-market sales academy training, you will be offered an assured opportunity to work 'on-the-job' for three months, during which you will not only draw a stipend of INR 21,050 + incentives on performance but will also start earning the reimbursement of Rs. 5000 per month. In case you become a confirmed employee after 3 months 'on-the-job' training, then the same compensation will continue for another 9 months. Hence, you will get reimbursed the training fees spread over 12 months, provided you get confirmed after 3-months OJT.
No, if you fail to clear the Academy qualification - you lose in every way – no job, no refund, and no certificate-of- completion either.
Any indiscipline in campus / hostel can lead to summary dismissal and eviction from the program, without any refund.